How it works
Using Quick Action
Select any text on your computer, and press ⌥+K (Mac) or Alt+K (Windows) to display quick actions like rephrasing, translating, or replying.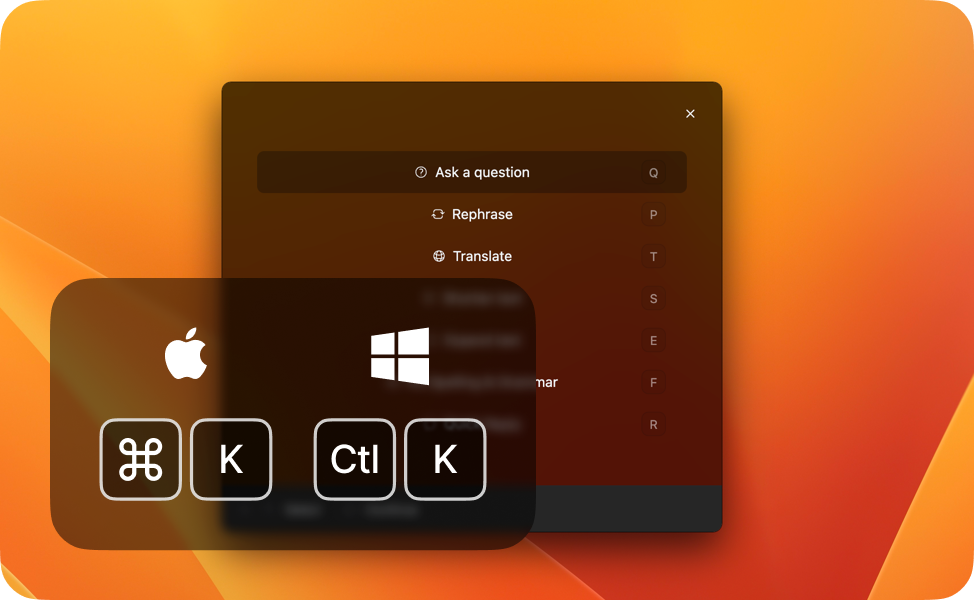 With your own prompts
Create your own prompt templates or use our template gallery. Use variables to quickly change your prompts each time you use them.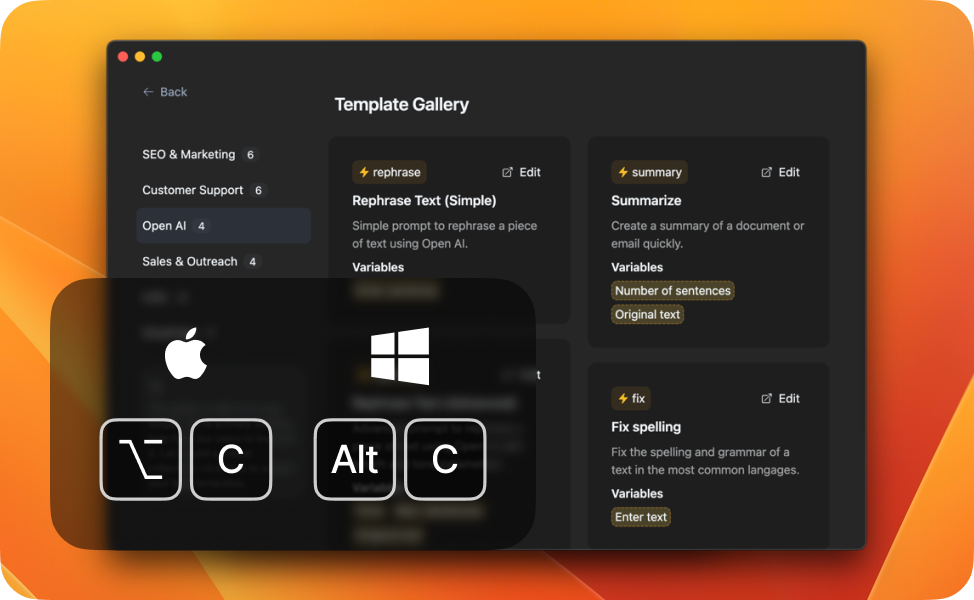 ChatGPT API's generated text will be automatically inserted by typedesk in any application or website you are working on.
It works everywhere you do, no integration needed!