How it works
Using Quick Action
Select any text on your computer, and press ⌥+K (Mac) or Alt+K (Windows) to display quick actions like rephrasing, translating, or replying.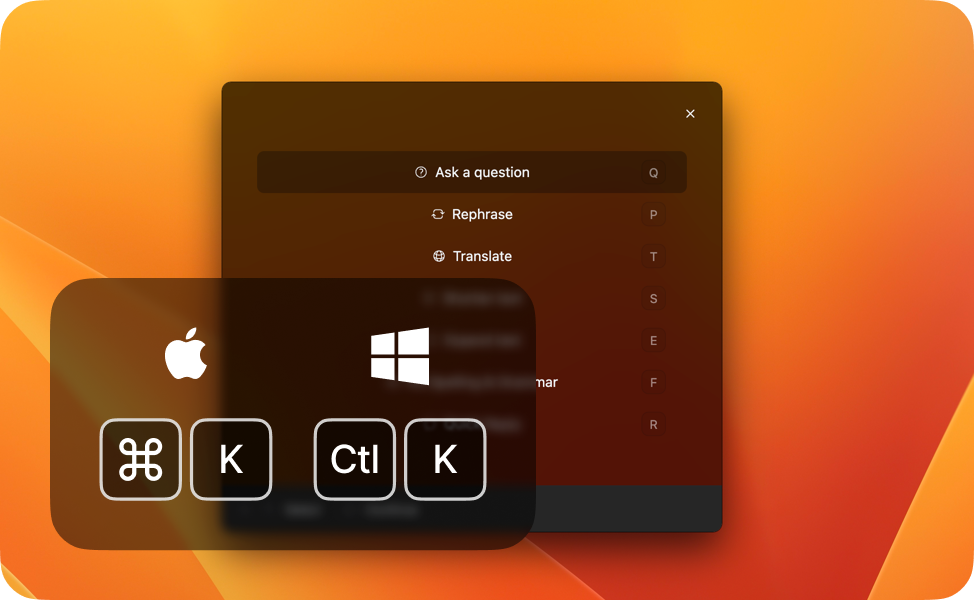 Create your own commands
Create your own AI shortcuts. For instance, generate SEO keywords or get a unique quote from someone famous.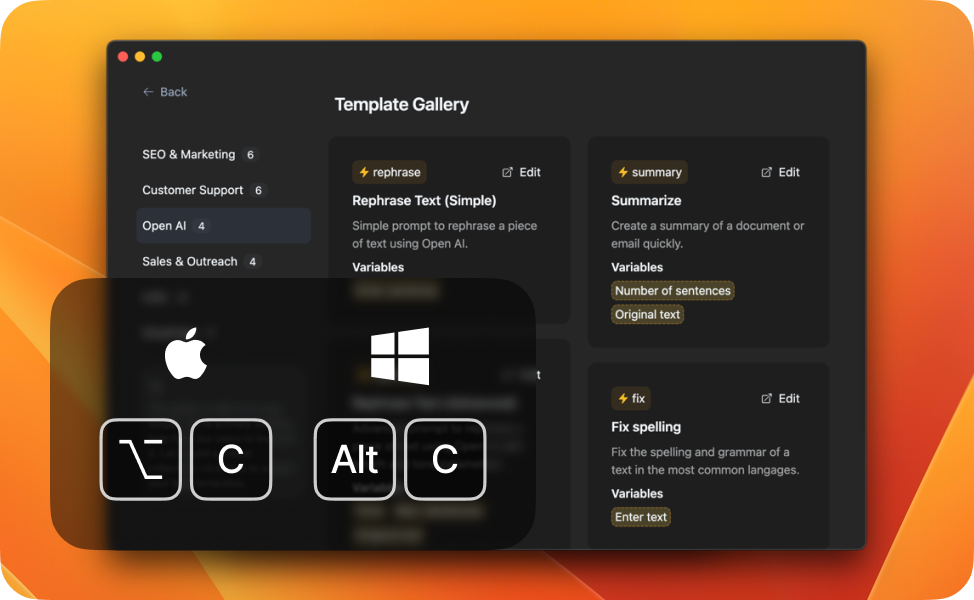 typedesk text expander will automatically insert the AI generated text in any application or website you are working on.
It works everywhere you do, no integration needed!