Following your requests, we've been working on a feature we are all expecting: teams.
With teams, you can easily manage your canned responses for your whole company, and across all departments: sales, tech. support, legal, administration... You now have a single source of truth, and can easily keep your canned responses updated for everyone.
And since we're very excited about this, here's a sneak peek into what it looks like.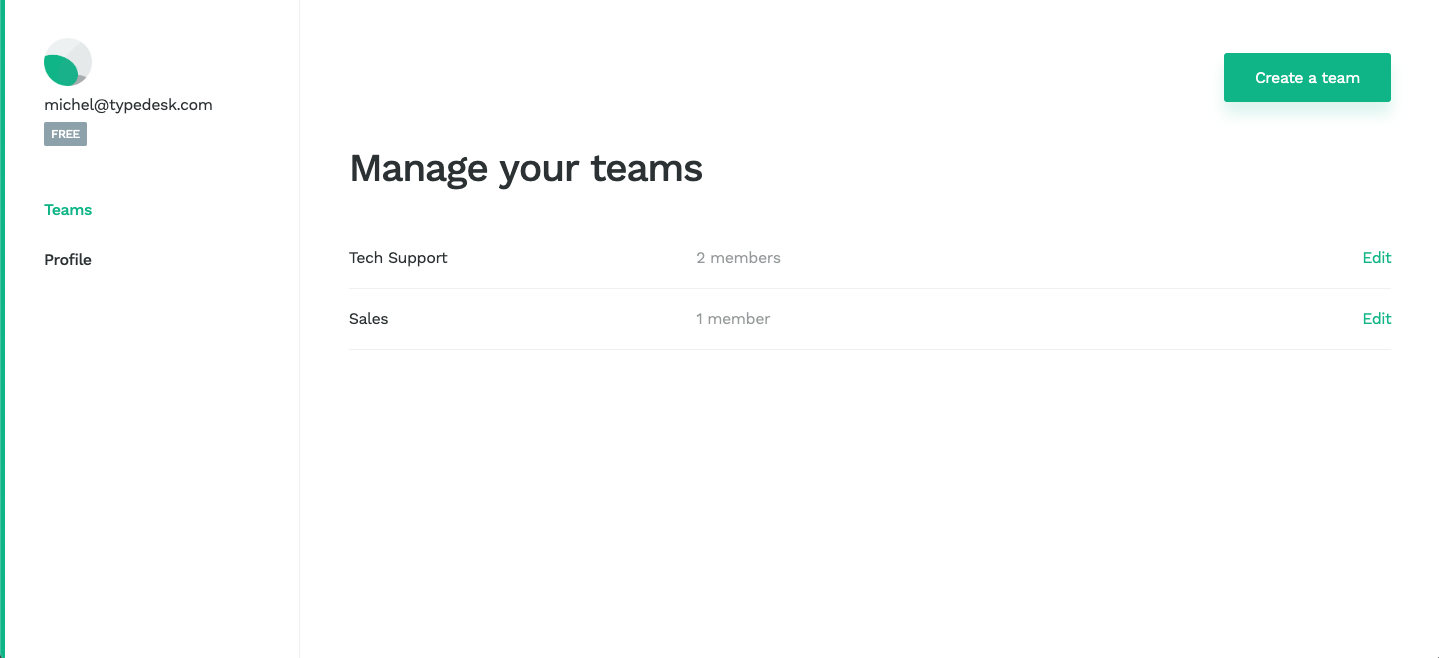 We have made it super easy to use, with a fresh design coming soon to our other apps, instant invitations...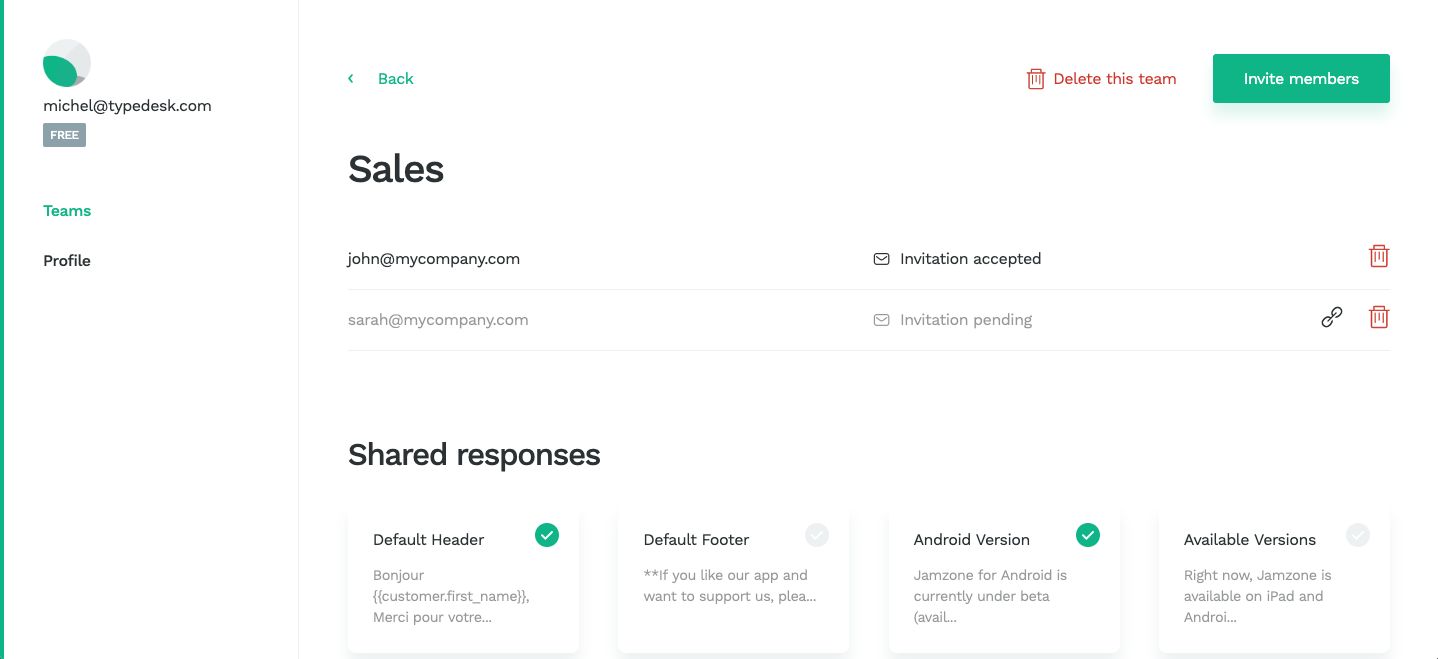 We'll be rolling out this feature within the next few weeks, so stay tuned.
If you want to test this prior deployment, please email us here and we'll happily give you early access!