Facebook is most likely already part of your customer service toolbox. Your customers are already on Facebook, and you may be answering your customers through comments, posts etc.
Few people know Facebook is experimenting a live chat for websites, just like what Slaask or HelpCrunch are doing. Best of all: it's 100% free.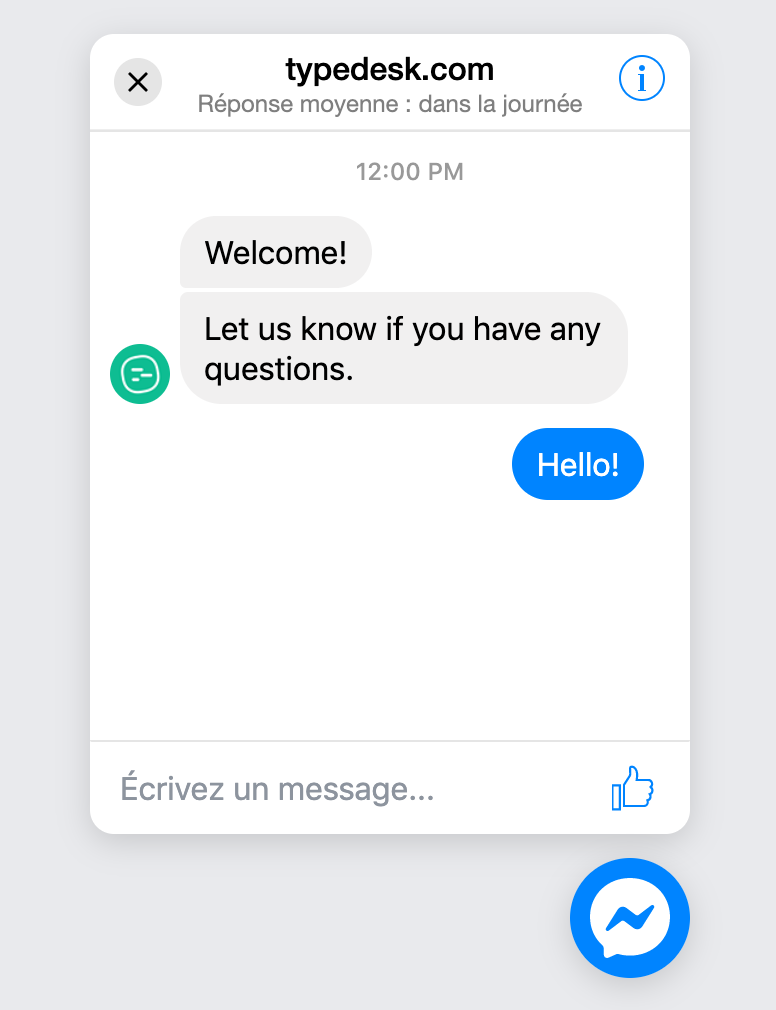 Setting up
Before anything, your Facebook live chat widget will be tied to your Page, meaning you need an active page to be able to create your widget.
Once you are on your Page logged in as an admin, locate the Settings (top right corner) and scroll down until you see the option for "Customer conversation plugin" (translation may vary). Click on "Configure".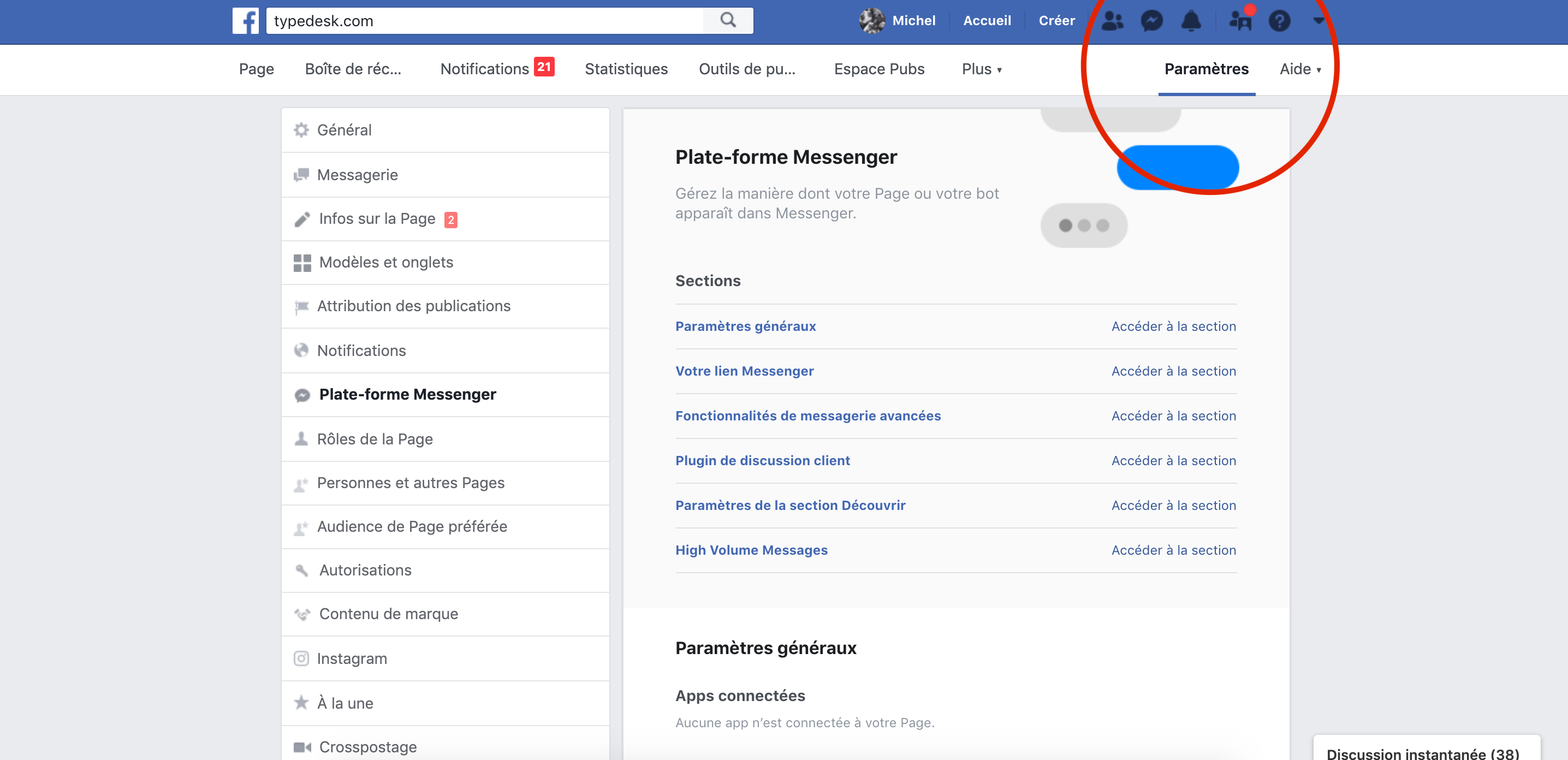 Follow the instructions which are pretty straightforward to customize and set up your widget. As with any similar service, you'll be left with a code that you can simply copy and paste on your website (or ask your beloved developer).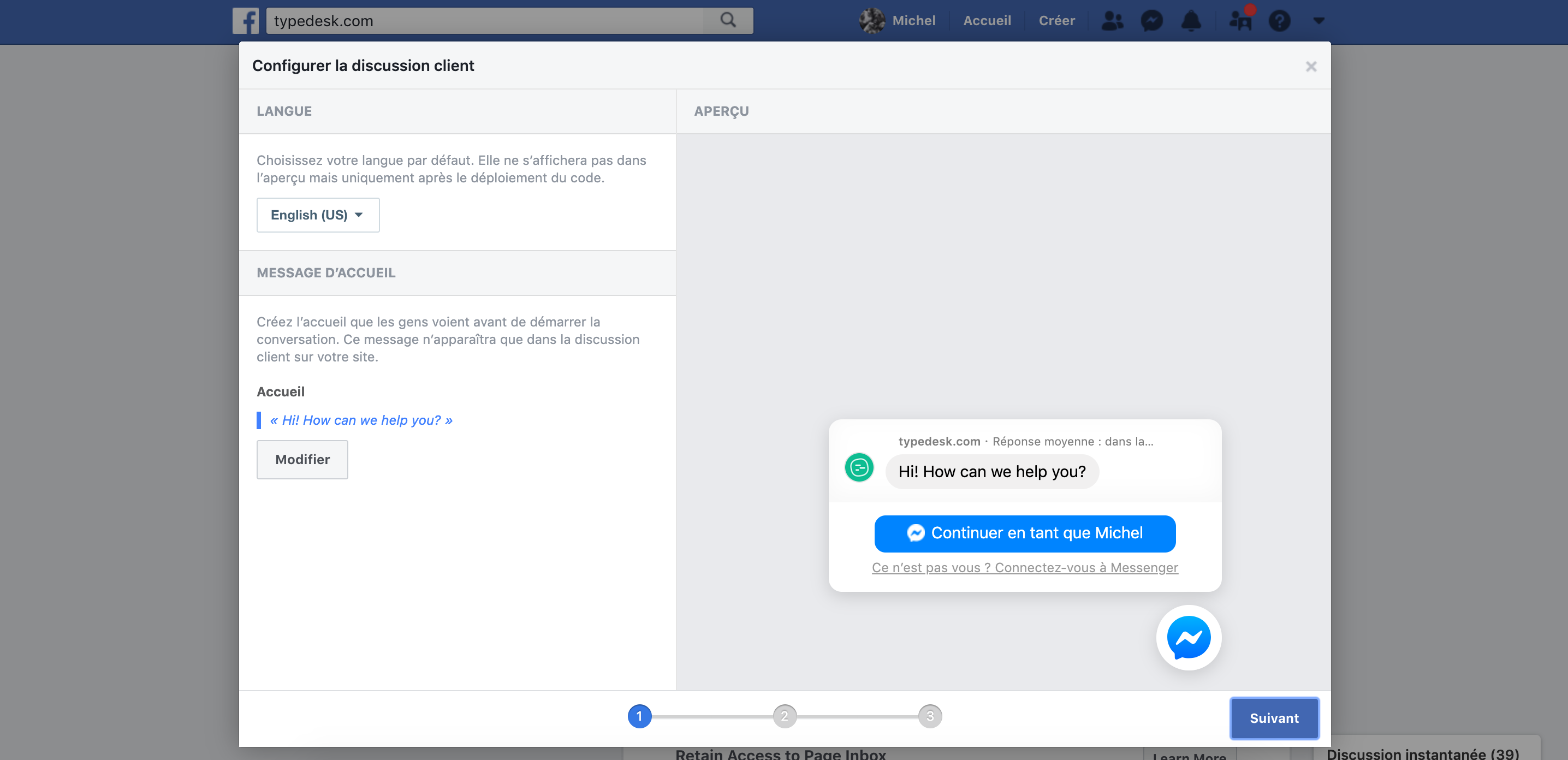 Usage
Let's go straight to the point: Facebook Customer Chat is free (which is its greatest strength) and is based on a platform everyone already knows. Meaning your customers won't be lost in the process.
However, for the same reasons, it's falling apart when it comes to more advanced features: assigning chats to agents, send notifications on Slack etc, and it is quickly becoming limited if your team and your project grow.
We tested it on typedesk for a little while, but found out the widget was not working on mobile devices and was actually conflicting with our mobile stylesheet. So we stopped using it, although it had been working fine for the most part.
Our recommendation
If you run a small website, and want something easy to setup and free forever (probably), this is a serious solution that will do a great job. Messenger has a clear interface, and if you're working solo, chances are you'll be super happy with Facebook Customer Chat.
If you want something more exciting with dedicated features, or you're working in a team (large or small), we would look at other options (see our other blog articles for comparison) before rushing into this solution.
Price
★★★
Features
★

★★

Agent experience
★

★★

Visitor experience
★★

★